Happy Friday! Today I'm linking up with Andrea for Friday Favorites.
Has EVERYONE been watching the Marie Kondo show on Netflix or is it just me?? It is making me go through our house purging things like crazy and either selling them on Facebook or donating them. I did not realize how much stuff we had until I started going through it... and yikes. But the silver lining is I've made over $100 selling some of our "junk", woohoo! #MoreMoneyForClothes #DoesThatDefeatThePurpose? #Maybe
Now that our house is significantly less cluttered, I'm trying to keep it as clean as possible. I know I've written about this before, so I'm sorry if I sound like a broken record, but I am OBSESSED with Grove Collaborative. (No, this is not sponsored... I wish!)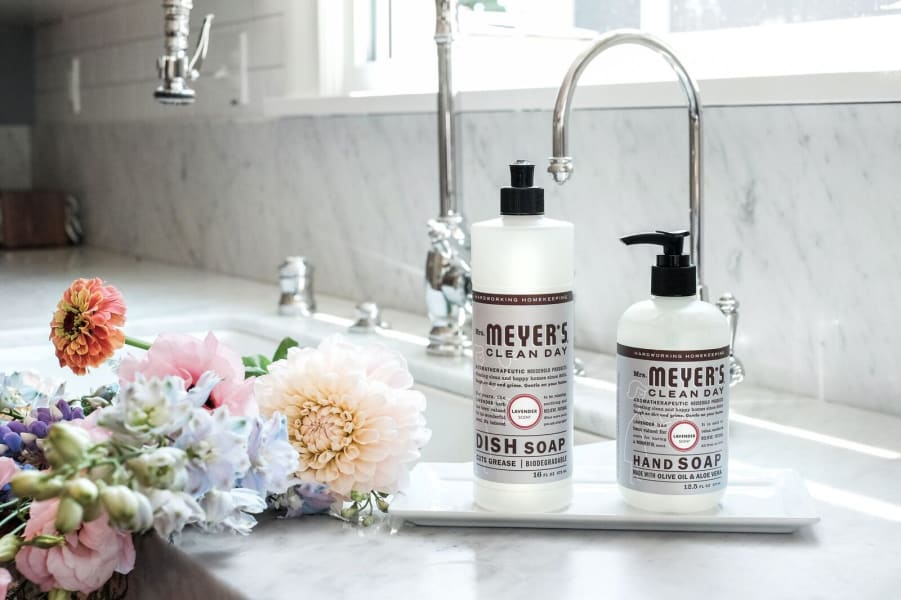 I love Grove so much because it is a subscription based service that focuses entirely on environmentally friendly cleaning and household supplies. I try to be environmentally friendly as often as possible, but being a busy working mom, I don't always have the time to research every product that's out there. Grove makes it easier because they do that for you-- it's one less thing I have to worry about. Also, because it comes in the mail I don't have to worry about dragging my active toddler to the store to buy this stuff. If you're interested in joining (you won't regret it, I promise!), click here and you can get started with a Free Mrs. Meyer's Cleaning Supplies 5 piece set. It's worth it for the free set alone 😉 That's what hooked me last year and I haven't looked back!
Another favorite has been actually getting out of yoga pants and back into regular clothes for work.
This was my first day back at work after Christmas break:
Black Top/Khaki Pants/Shoes (old but similar here-- on sale!)/Scarf (old but similar here)
Another day here:
Dress/Leggings/Boots/Scarf
I've had so many compliments on this coat lately while out and about and figured I'd share this with you too. It's from J.Crew and I LOVE it!
Casual outfit for work. After work I threw some jeans on with this top and a fun necklace before going out with some friends.
Top/Pants/Shoes
And my final favorite for the week has got to be the Starbucks drive thru between my work and the gym. On the days I am not able to get to the gym in the morning before work, I swing through the Starbucks line, drink my coffee, and then I have an all new energy level ready to conquer my workout (and the rest of the afternoon!). Are any of you as obsessed with a Starbucks Drive Thru as I am?
I have not paid for a Starbucks drink in over a year thanks to the Drop app(itunes store/Google Play). I was telling you guys about this a few months back, but if you download this app and use the code gec3k, you'll get a $5 Starbucks gift card sent right to your phone. Then, by shopping at your regular stores (Trader Joe's, Target, Wal-Mart), you accrue points and can use those points to get another gift card. I actually just used my points to get a $50 Sephora gift card and plan to go buy myself some new perfume. $50 off a bottle of perfume just by using an app? Umm.. yeah. Sounds like a great idea to me! Be sure to check your spam email for the email from them. My girlfriend waited for like 2 days and didn't see an email and contacted the company, only to find out it was in her spam folder the whole time.
That's what has been going on around here. Thanks for stopping by!