Good Morning! Today I am writing about one of my new recent favorite finds: Grove Collaborative.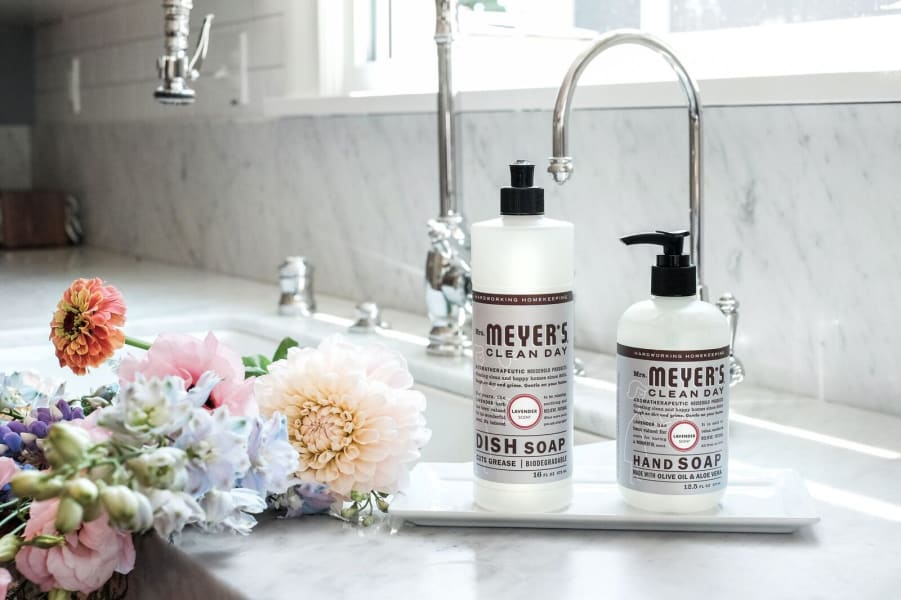 If you have a social media account, I am sure you've seen their advertisements all over the place. They are often advertising some free Mrs. Meyer's cleaning supplies if you sign up for a trial with them. Well a few months ago I took the bait and signed up, with every intention of cancelling after my trial was up. Fast forward a few months and I am completely hooked and just renewed my membership for the next year. I cannot stop talking about how much I love Grove and have convinced my mom and one of my sisters to get it too.
I love Grove because they have are a subscription based service that focuses on environmentally friendly products. I love to be as eco-friendly as possible but I don't always have the time to research every company to find the best ones. By going through Grove, that's one less thing I have to worry about.
I can get my household cleaning products in the mail every month without having to drive to Target or Wal-Mart, which we all know actually saves money because I'm not picking up random impulse buys while at the store. Not to mention how much easier it is to not have to drag a toddler to the store! It's also nice to have them shipped every month because sometimes I will get something I need before I even realize I need it. Case in point: I didn't realize our baby lotion bottle was as low as it was until I kept pressing the pump and nothing came out the other night (I hate that feeling!). But luckily I had added another Burt's Bees baby lotion to one of our monthly purchases a month or two ago and had an extra one just sitting in our closet. Nothing makes me feel more on top of my game than when I already have something I'm about to run out of-- anybody else??
So right now Grove is doing a Fall themed giveaway (woohoo!). If you sign up for the free trial and spend $20 (so easy to do-- it's all stuff you need around the house) you will get the following free things in your first box:
- A Free Mrs. Meyer's Fall Hand Soap
- A Free Mrs. Meyer's Fall Dish Soap
- A Free Mrs. Meyer's Fall Multi-Surface Spray
- A Free Grove Collaborative Walnut Scrubber Sponge
- A Free Grove Replaceable Head Dish Brush
I feel like the Mrs. Meyer's Brand is already so well known for how great it is, but I have been pleasantly surprised with how much I love the Grove brand products too. I have the replaceable head dish brush (the one they're giving away for free!) and I love it. It seems silly to say that a scrubber brush can be chic, but this one is for sure.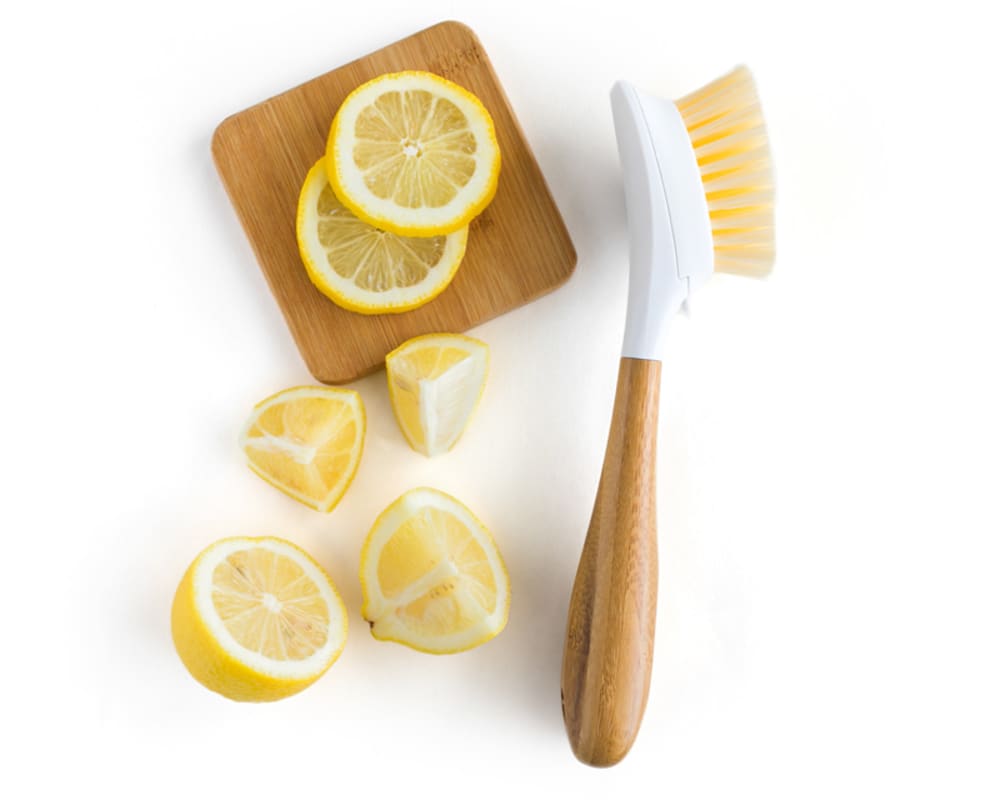 The handle is made of bamboo and has a much more stylish look to it than the colored plastic ones I had been using. What I love about this is that I don't need to replace the entire brush like I had been with my old brands, I just replace the head with the bristles when needed. More environmentally friendly and cheaper long term: win/win!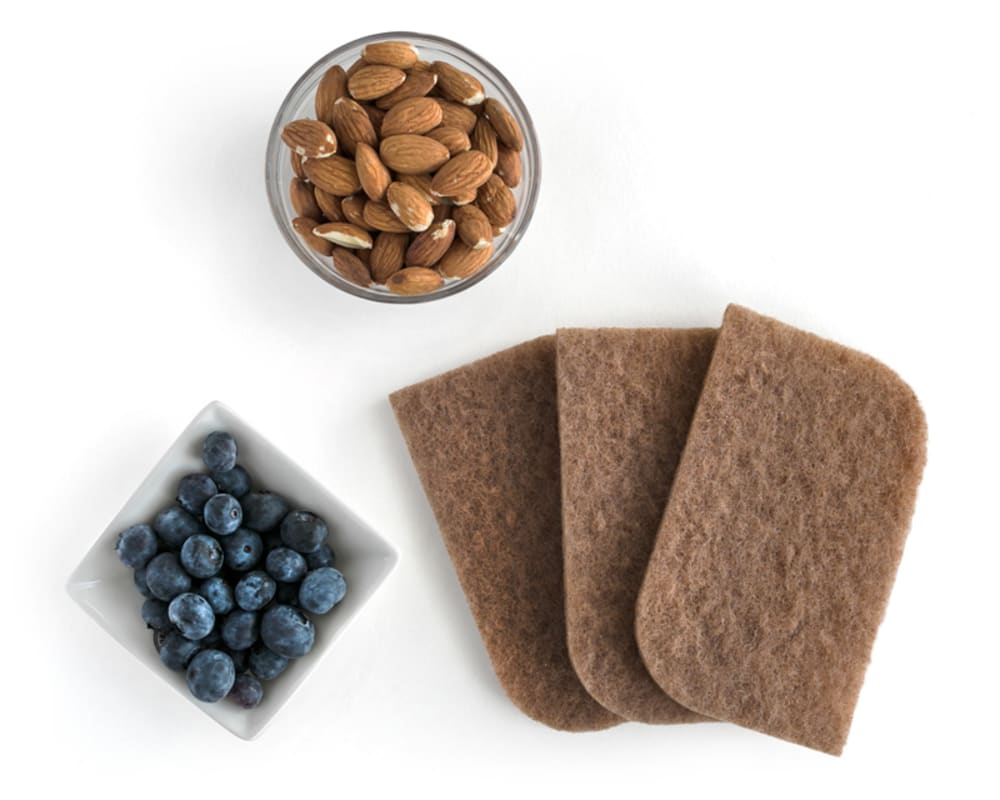 I also love the walnut scouring pads (similar to the free sponge) because it is tough enough to get food off tough messes without scratching any of my dishes. I also kind of love that they're made out of walnuts :)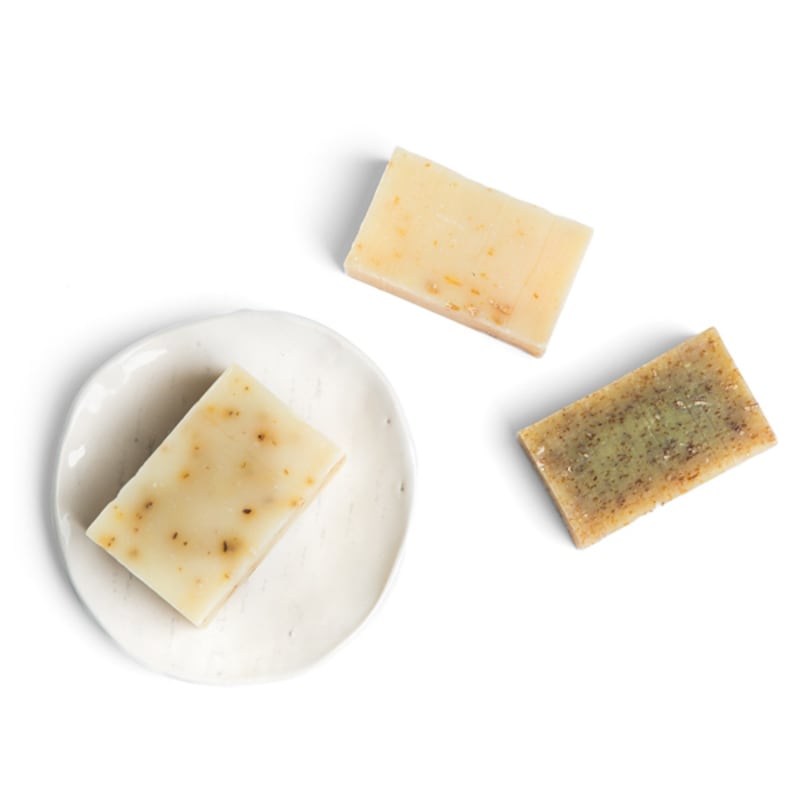 In my last box they added a free bar of soap-- this Cedar and Sage bar, and it makes my shower smell like a spa. This soap right here was what finally sealed the deal for my mom joining... she couldn't get over how good it smelled and that Grove Collaborative will give you free products every month when you purchase your box (you have to spend a minimum amount, but it's so low its easy to do every time).
If you're interested in joining Grove, click the link below:
I promise you will not regret it! Who knows, maybe one or two of you will join for the free gift and then end up keeping your membership, just like I did :)