Hi There! Over the past few months I have mentioned a couple times that Dev and I are training to run the Charlotte Half Marathon and I have been getting a lot of questions from family and friends-- so I figured I'd share any information I have about running in case one of you is interested in possibly running one too! These are the questions I most commonly get:
Dev and I about to run our first full marathon in Disney World- January 2016
1. Have you always loved running? No! In fact I used to HATE running. One year as a New Year's Resolution I wanted to try something outside the box, something I typically would never do... and the thing I decided I would NEVER do? Run for FUN. I had recently been given a Fitbit for Christmas and one of my best friends who already had one invited me to a challenge with several other girls. After losing the challenge every single week for about two months, I decided to throw everyone for a loop and actually WIN the challenge. I started running at the gym in the morning, a little bit at a time. Our inside track at the gym is 12 laps to a mile, so I would run 1 lap, walk 1, run 1, walk 1. Then after awhile I realized I could run 2, walk 1, run 2, walk 1. The laps I was running started to increase significantly and finally I stopped my walking laps altogether. I signed up for a 5k and had a blast! The next thing I knew, I was signing up for my first half marathon! Now I have run multiple half marathons AND multiple full marathons... I'm hooked :)
Dev and I after our first Half Marathon- November 2015
2. What training plan do you follow? A girlfriend of mine who is a big runner sent me this plan from WomensRunning.com a while back and I pretty much stick to it. Sometimes I do different activities for the strength training days (21 Day Fix Legs DVD, or BBG Legs). When training for either full marathon, I was never able to find a program I loved as much as the WomensRunning.com half plan.
Disney Full Marathon January 2018
3. How time consuming is training? A half marathon really isn't that bad. During the week I spend 45-60 minutes a few times a week on training, and then on the weekends it increases the closer you get to the race. The most time I've ever spent training on a Saturday though is 2 hours, which is totally doable. The full marathon on the other hand...
training for a full marathon is VERY time consuming.
I had a really hard time getting my training in for the Disney marathon we did this past January because Lily Grace was a tiny baby and I didn't want to spend 3-4 hours on a Saturday away from her. Now that I have a child, I may stick to half marathons for awhile.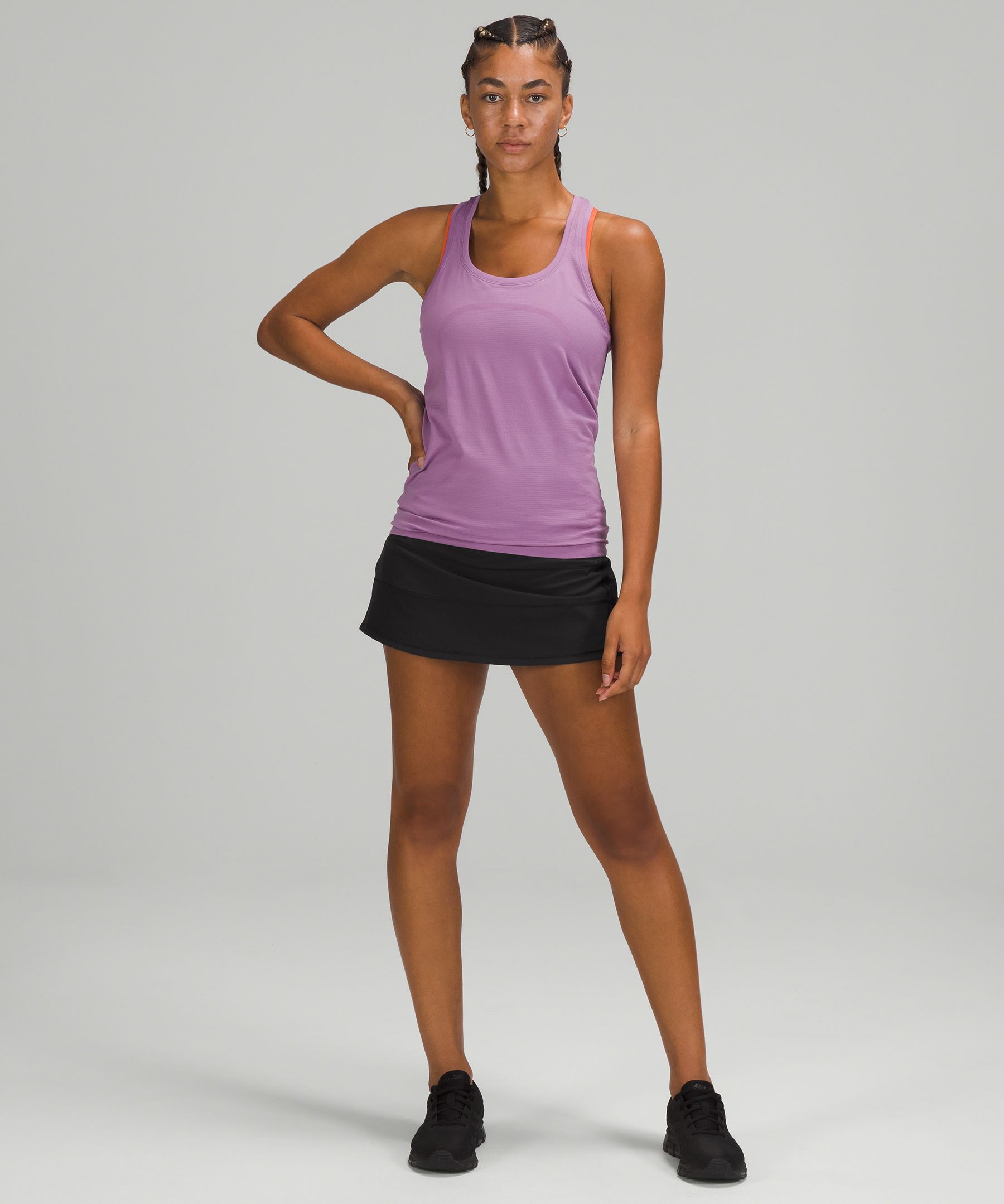 4. Wait... you wear a skirt? To RUN? People are always SO confused that I wear a running skirt, but let me tell you... if you are a distance runner and have experienced chafing, you get me! We live in Charlotte where it is too dang hot to run in long pants a majority of the year, so I had been wearing shorts to run. After a certain point, your legs start to rub together and you start chafing which makes EVERY. SINGLE. STEP. more painful than the last. Running skirts are actually skorts.. they have those tight spandex-y shorts underneath the skirt part that keeps your thighs pulled in and away from each other. So, my #1 reason for wearing them is because my legs don't chafe and I don't have to suffer wearing long pants. My #2 reason for wearing them-- they're actually really cute, and who says you can't be athletic and cute at the same time?
5. I'm thinking about starting to run... what should I do to stay motivated and stay with it?
I have a couple friends whose New Year's Resolutions were to start running this year, but both friends still haven't made an attempt to start running yet. My advice to them was: p
ick a race and sign up for it. If you have a deadline set for yourself and money invested in it, you're more likely to get out there and do it. It is so easy to make excuses and say "I'll start next week", but once you get started you won't regret it.
These are a few of my running staples: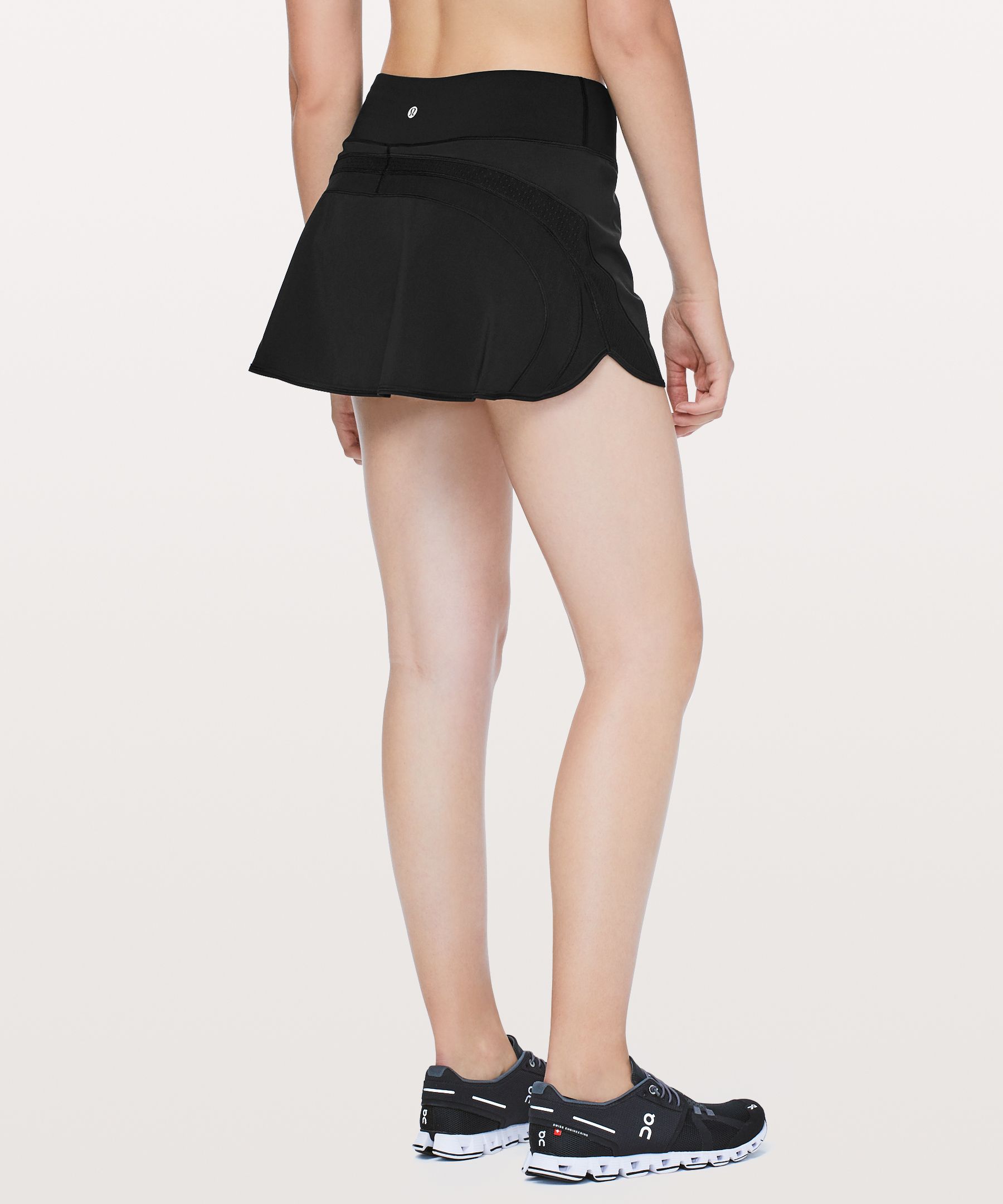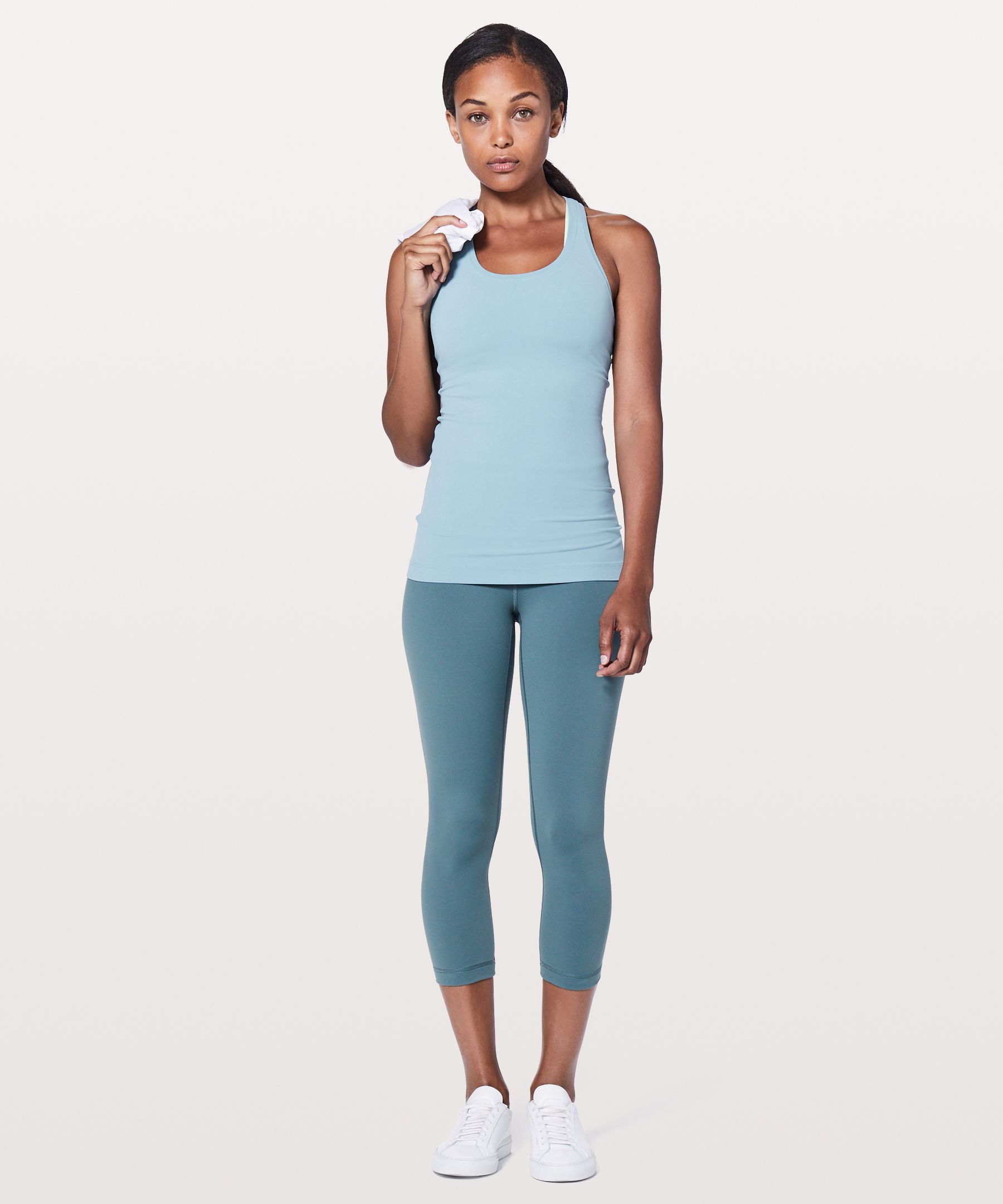 Lululemon Racerback Tank- $48
Basic Black Sports Bra- $16.99 (I have one for every day of the week just in case I get behind on laundry)
Athletic Socks- $7.29 (high enough to cover where your shoe would rub, you don't want a blister!)
Gu Energy Gel- 24 pack $31.32
Honey Stinger Organic Waffle-- 16 count $16.90
Anyone out there considering starting running?? I promise you won't regret it!