Good Morning! Today is August 15th which means that the Lilly Pulitzer After Party Sale (APS) will be ANY DAY NOW! This is like Christmas to me and this is usually the time of year that I buy most of my Lilly clothes.
I don't know about you but I just love the bright colors and effortlessly preppy style of Lilly Pulitzer. Her clothes immediately boost my mood.
This dress I wore in Turks and Caicos? Bought it during the sale HEAVILY discounted.
Same with this one:
During the sale you can get items anywhere from 30%-80% off. I have been perusing the website for a bunch of things that I am **hoping** are included in the sale. I have posted the ones I am looking for below.
Now, if you haven't shopped the sale before I want to give you a heads up that it is INTENSE! People go nuts over this sale (myself included). It begins at 8 am on the day of the sale and you should be ready to go no later than 7:50. I usually get to the site and get put in a virtual waiting list even if I try to refresh the page right at 8:00. That's fine, I just go pour myself a cup of coffee and listen to my audiobook while I watch my number go down on the waitlist. It's all a part of the crazy fun. Some people have multiple browsers open so they can put something in their cart and purchase immediately, then open another browser to keep shopping. I'm not quite that intense about it, I usually just figure if I didn't get it then it wasn't meant to be.
My only complaint about the Lilly sale is that everything is FINAL sale and you can't return it if it doesn't fit you. I usually try to make a list of the things I want (like I did here) and then go to the store to try them on in person. I have made the mistake of guessing my size on stuff and it not fitting when it came... that is the WORST! If in doubt, size up because you can always have it taken in, but not the other way around.
Here is what I will be looking for this year: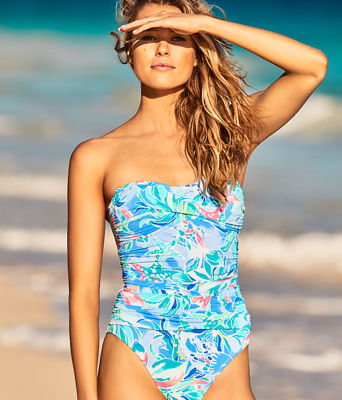 The Flamenco One Piece suit in Bennet Blue Celestial Seas. I love the ruching it has on the stomach. I have a swimsuit like that now and have seen it on so many other suits this summer-- it is SO flattering on everyone.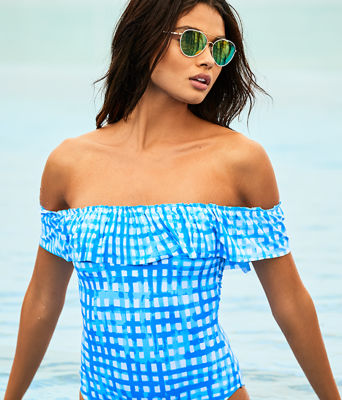 This Fiesta One Piece Suit is another one I have been wanting all summer. I feel like this one is bright and cheerful without being too over the top.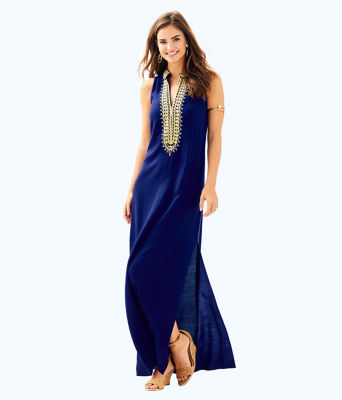 The Jane Maxi dress. Maxi dresses are my favorite things to travel in. They are so comfortable, yet still cute. I love wearing them to teach too with a sweater or a blazer over them if needed. I love that this one has a zipper where the cleavage is so you can pull it up for work, and then pull it down a little if you're wearing it not at work. This dress is so classic and just a hint of preppy. I love it.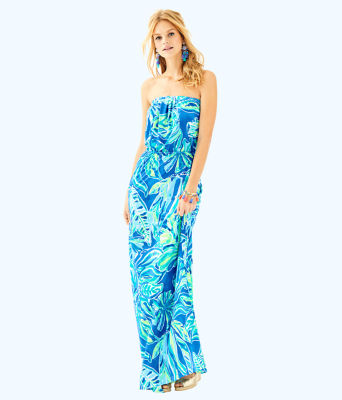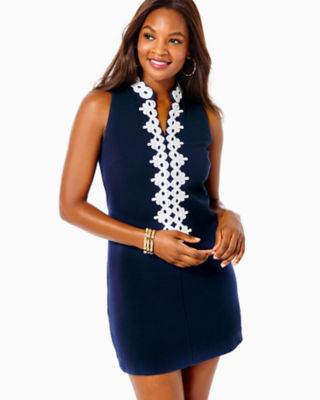 Another must: The Callista High Collar Shift. This one reminds me of the pink one I have pictured up top and I LOVE that dress! I wore it to Lil's Baptism, a wedding rehearsal, and several other special occasions.
Last August I found a few items that Lily Grace and I could wear that will match. I bought her a couple dresses she could grow into in the same pattern so that we can match for several years. I figure I will only have so many years where I can get her to match me, I better take as many chances as I can get!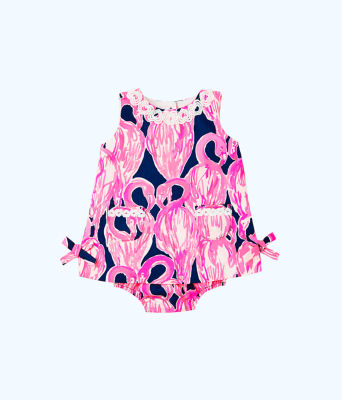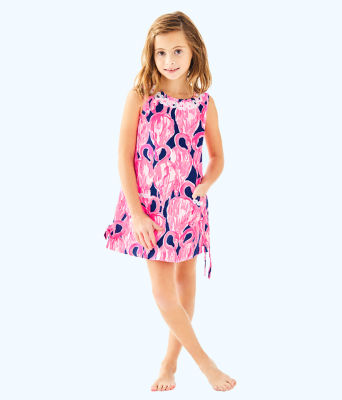 Then I will probably purchase one of these to match her: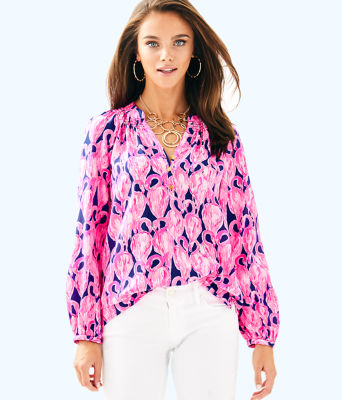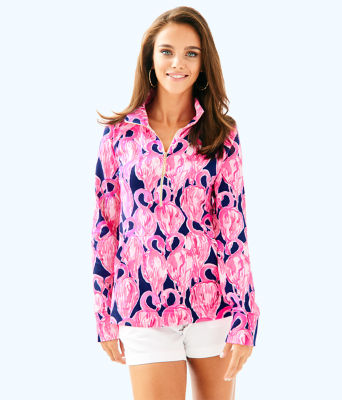 Those are the key things that I will be looking for. What about you? Anyone else get super excited for this sale?! Happy shopping!