Hi There! It is time to continue the recap of our Bali trip-- woohoo! If you haven't already read my first post, check here. I'm telling you, it is a brisk 37 degrees outside right now as I type this and looking at these pictures is a liiiiiiiitle bittersweet right about now. It's a little hard to imagine that just two weeks ago we were lounging by the pool in our swimsuits...
We woke up the following morning ready for another long day of exploring. Our goal was to go see Lempuyang Temple on the East side of the island. Our driver picked us up and told us it was 2.5 hours to the temple, or we could take the 3 hour "scenic" route on the way there and the shorter way back. We opted to go the scenic route because if you're already in the car for 2.5 hours, you might as well stay a little longer and enjoy the view. We hopped in the car and drove to the Northeast side of the island to see the active volcano.
I said in my last post how much this island reminded me of the Hawaiian islands, and this right here was one of the
big
reasons why. It was shocking to me to see how close people lived to an ACTIVE volcano! You can see in these pictures where the volcano had erupted and the soil is black from the lava... then a little further away you can see houses! SO close!
From the volcano we stopped by some more rice fields with a view of the volcano in the background. Not only was this a beautiful view, but when we got to Lempuyang Temple (which is atop another mountain) we could see this exact rice field from the top. It was nice to see the field we had just visited from thousands of feet in the air.
Our next stop was Lempuyang Temple which was HANDS DOWN my favorite part of the entire trip. We had been told that because of the view and the famous "Heaven's Gate" entryway that the temple can get very crowded. People wait in line to take pictures at Heaven's Gate and we have heard that people commonly wait 2.5-3 hours just to get one picture taken.
On our way to the temple we were getting nervous because it was raining and we were afraid we wouldn't be able to see the view from the Temple. The rain ended up working in our favor because once we got to the Temple, it was almost empty. Rather than waiting 2-3 hours for a picture, we waited for 20 minutes and the man who helped us took 50+ pictures, no exaggeration. We were able to sit and peacefully take in our surroundings with roughly a dozen other tourists.
Here you can see how few people were here on this rainy morning. It may have made for some foggy/hazy pictures, but it was worth it to have some peace and quiet while visiting the temples.
I am struggling to find the words to describe the beauty of this temple and the view from it. If you ever have the opportunity to go to Bali, this is a MUST SEE.
After visiting the temple, we stopped for some lunch and then went to the gardens of a former Balinese palace to walk around for a bit and take a swim.
Despite it being roughly 90 degrees there day in and day out, the water in this natural spring was freeeeezing! Notice how Devin is the only one in the picture?? He didn't last too long in the water before quickly jumping back out for his towel.
The following day we made our way to our next AirB&B, which was an eco-loft near the beach in Balangan.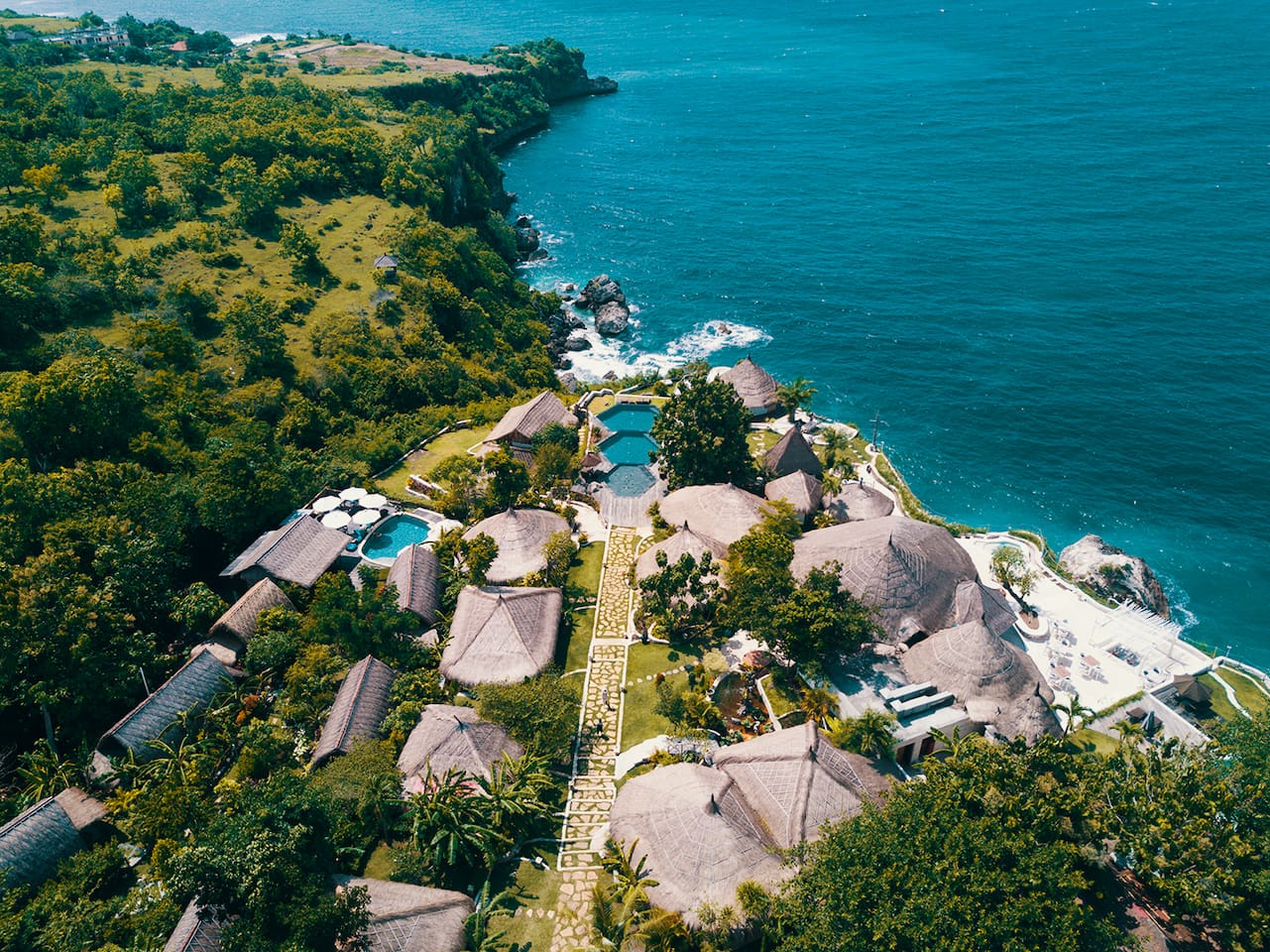 I forgot to take pictures of our room, but this is from the AirB&B website: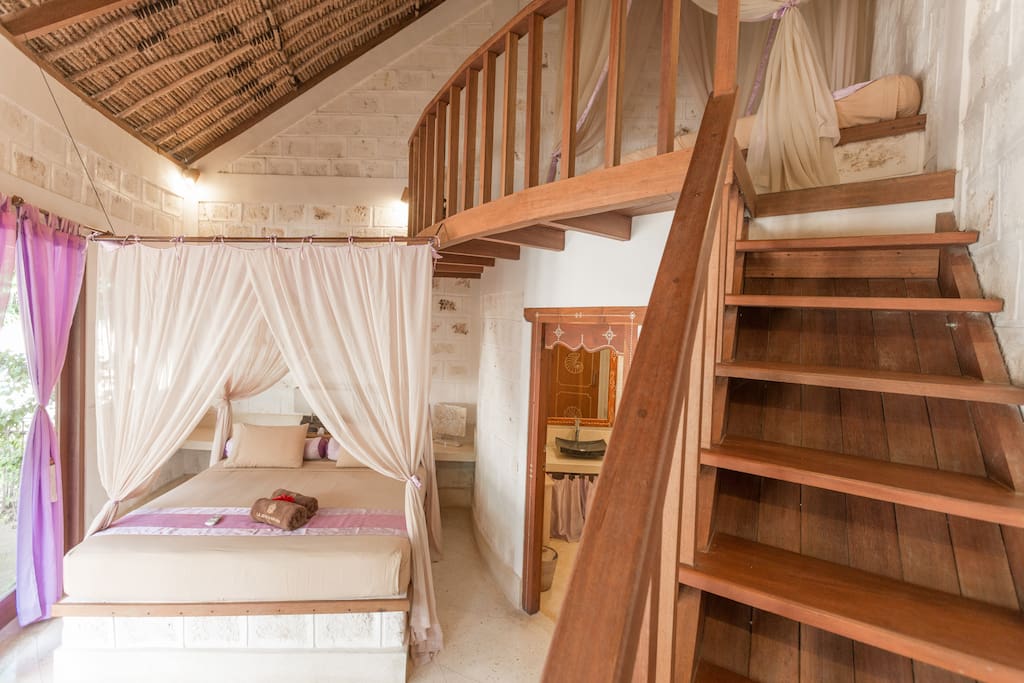 We spent the next few days relaxing by the pool, swimming at the beach, and watching the surfers and sunsets from a little beach bar.
It was a perfect way to relax after the busy first portion of our trip.
Thanks for reading along about our Bali trip! On our way home we had a 24 hour layover in Hong Kong, which was an incredibly fascinating city. I'll be sure to post about that soon too!