Happy Monday friends! I hope you all had a nice weekend. Here's a look at what went on around here..
1. Charlotte Christmas Village-- On Friday afternoon Lily Grace, her Aunt Jenni (my sister) and I headed to Uptown Charlotte to the Charlotte Christmas Village. We were looking for a German/Danish Advent calendar candle to start a new family tradition. These are basically the candle version of an Advent calendar. They have the numbers 1-24 written on them and you light the candle each day (typically done as the family eats breakfast together) and watch the flame burn down until the next number. Here is an example below: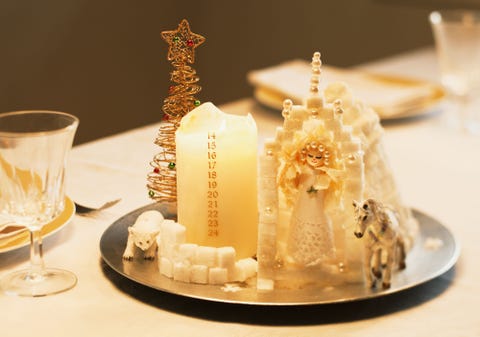 And here is another one:
Aren't they so cool? I had read about them and tried to find one when we were in the Netherlands, but we must not have been there at the right time (or not looking in the right shops). So we set out to find one at the Christmas Village but they didn't have any, bummer. Here are a few pictures from the fun we had at the market:
Lil with her Aunt Jenni
2. On Saturday morning we went to one of Lily's favorite places to play, Discovery Place Kids Museum. She got to pretend she was a vet and a nurse on an ambulance. She put on a princess dress and hopped in a convertible to "go to the bank". This place is so great because it wears her out!!!
Lil took one heck of a nap when we got home and I went to Michael's to buy some supplies to try to make my own kalenderlys.. not perfect, but I'll take it!
3. On Saturday evening we had our new dishwasher installed. Our old one was about as close to dead as it could get while still technically "working". We have been saving up for a major kitchen renovation but knew our old dishwasher was not going to last until the renovation. On Black Friday, while sitting by the pool in Bali, we researched the best dishwashers. When we came home from our trip, we went to Home Depot and bought one. I never knew I could be in love with a dishwasher but I am :)
Don't mind the mess on the counter... #reallife
4. We were expecting SNOW in our neck of the woods for Sunday morning, but when we woke up Sunday morning we had icky slush instead. It was enough to shut down the city of Charlotte though, so we all stayed inside baking Christmas cookies. When Lil went down for her nap, we lit a fire in the fireplace, turned on some Christmas music and enjoyed our cozy afternoon at home.
I know, I know... we still haven't hung our stockings yet. I don't love the ones that we currently have and am on the lookout for some new ones. But I know I should hang the ones we have in the meantime.
6. Sunday evening we got the alert that schools and Dev's work were cancelled, so we opened a bottle of wine and put on Love Actually. Lil's Aunt Jenni (my sister) lost power at her house so she came over to watch movies and hang out. It was the perfect way to wrap up a weekend!
Hope you all had a nice weekend too! Happy Monday!